Free Printables
Posted on September 17, 2012
by admin
Dear Santa Letters
Get your little ones ready for Santa with these Dear Santa Letters from The Organized Parent. Have them write down their present wishlist to make shopping for them that much easier!
Thanksgiving Bunting
Celebrate Thanksgiving with this fun printable bunting from The Organized Parent. Decorate something fun and show some holiday spirit by making your Thanksgiving meal more festive. It's a great project for you and the kids!
Printable Thanksgiving Bunting Sheet
Giving Thanks Food Tags
Thanksgiving is a great time to teach your little ones how to share and say thank you. Bake some sweet treats and use these fun tags and labels to share them with friends and neighbors.
Printable Food Tags from Catch My Party
Halloween Treat Bags
Keep your Halloween treat bags looking cute and festive with these label stickers. Use them to keep all of your bags closed and your treats fresh.
Printable Halloween Sticker Sheet.
Toddler Chore Chart
Help your younger kids learn just how important organizing is, with this colorful and bright Chore Chart. Download the Chore Chart here
Fall Bucket List
Enjoy all the fun the fall has to offer with this Fall Bucket List shared on both The Organized Parent and Tidy Nirvana. The list includes activities that anyone can enjoy!
Monster Mash
Want to throw a spooky (but not too spooky)  Halloween party? This full collection of printables makes planning a party fun and easy. Download Now
Doodle on the Moon
This low-ink printable lets your kids blast off to lunar adventures with nothing more than a crayon and their imaginations. Download Now

Grandparents Day Party Circles
Make Grandparents Day a little more special with these party circles. They make great gift tags, place settings, or even stickers. Download Now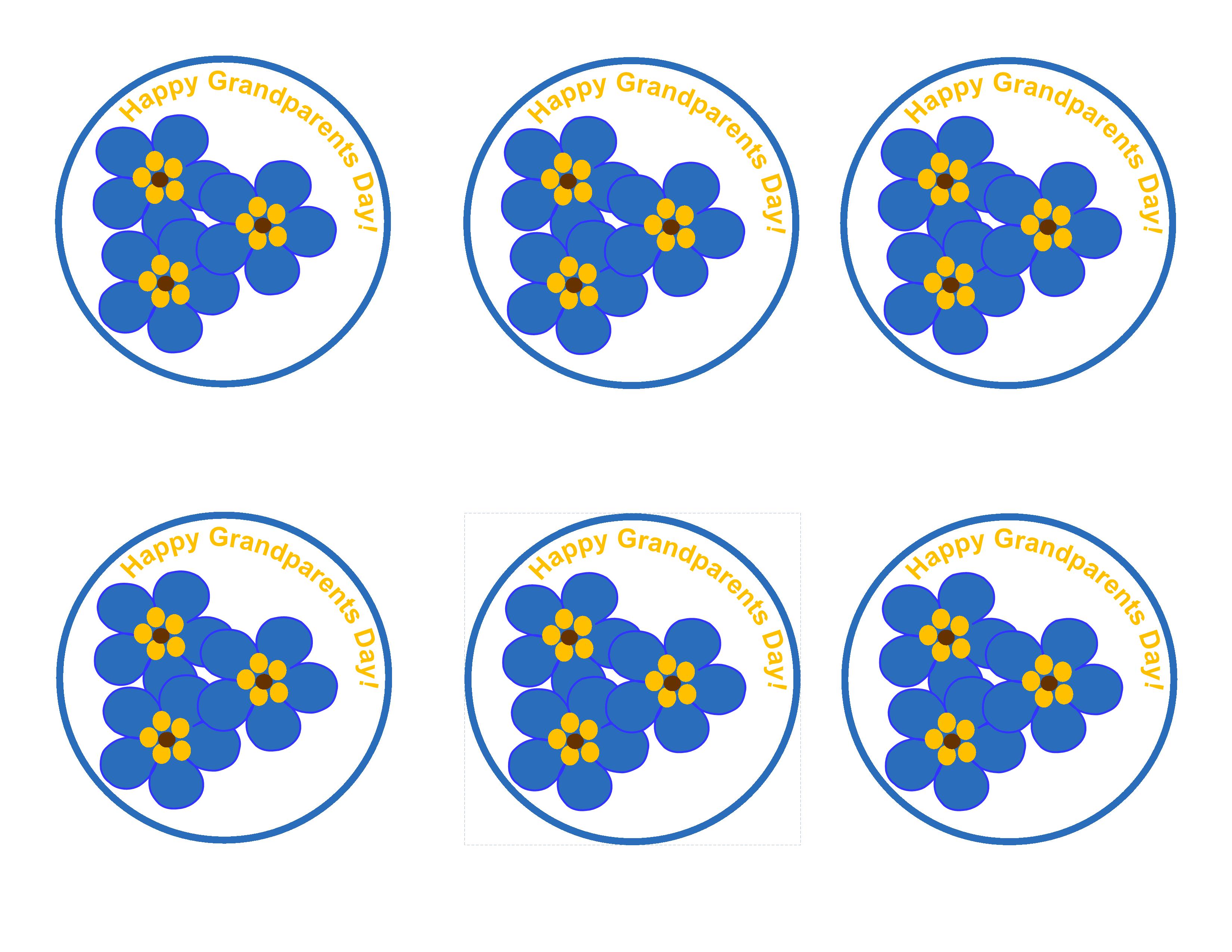 Autumn Checklist
I don't know about you, but I am looking forward to scarves, pumpkins, crunchy fall leaves, and all the beautiful autumn colors.  Prepare for a new season with this To-Do Autumn Checklist.  Download Now
Dolch Sight Words Flash Cards
Help them learn the words that refuse to conform to the rules of language with these simple flash cards.  Download Now
Back to School Checklist
Make sure your kids are ready for school from day one with this FREE printable checklist. Download Now
Cool School Lunch Planner
What should you pack your kiddos for lunch?  Plan out a week's worth of snacks and lunches with these printables.  We've created two different versions so you can decide which will work best for you.  Either print on an 8 1/2 x 11 sheet of paper and post the schedule in your kitchen, or print and use as a folder to house recipes you kids love for lunch.
My Weather Station
Encourage kids to observe the weather everyday and learn how to describe it in words with this creative project.  Download Now
Summer BBQ Printables
It's our birthday, so get the party started with fun summer barbecue themed decorations and matching invitations! Download Now
Elementary School Back to School Checklist
Use this checklist to be sure your students have just what they need to head back to school running.  Download Now
Travel Photo Checklist
Make travel easier with this pre-thought-out checklist. Simply print it off, check it off, and you're off!  Download Now
Map of the USA Jigsaw Puzzle
Help your kids learn their geography with this fun, FREE, educational puzzle of the United States.  Download Now 

Numbers 0-100 & Math Symbols Flash Cards
With all 100 numbers, you can keep their math skills sharp. Download Now
Patriotic Cupcake Toppers
Make your cupcakes patriotic this 4th of July! Download these awesome cupcake toppers and start decorating. They're the perfect wow factor for any 4th of July BBQ.  Download Now
Baa, Baa, Black Sheep
Here's a fun free poster to decorate your nursery.  Download Now

 Father's Day Mustaches
Download these fun, printable mustaches and be just like dad on Father's Day! It is a fun way to show you love him and look up to him.  Download Now
Happy Father's Day Card
Who needs Hallmark? Print and customize this designer card instead.  Download Now
ABC Café Alphabet Matching Game
Let your kids pretend to run their own café while learning their upper and lower case letters.  Download Now
Create a Card for Mother's Day
Make your mom a one-of-a-kind card and show her how much you love her!  Download Now
Safety Alert Tags for Children on the Autism Spectrum
These tags are designed specifically to assist others in helping your autistic child if needed.Keep your child safe with these downloadable tags.  Fill in your child's name, address, and emergency contact information.   Attach the tags on your child's backpack, wallet, or another item that will remain with them.  Download Now
Safety Alert Tags
Keep your child safe with these downloadable tags.  Fill in your child's name, address, and emergency contact information.  Attach the tags on your child's backpack, wallet, or another item that will remain with them. Download Now
Tool Box Robots
Print out these fun masks and play in the future.  Download Now
Printable Easter Egg Banner
Here's a quick, easy way to decorate for the season. Just print and go.  Download Now
Christmas Worksheet
One of these things is not like the other. Give your younger kids some holiday-themed learning fun.  Download Now
Hot Cocoa Tags
Give your friends and neighbors a warm, decorated holiday gift.  Download Now
Happy Owl-idays
Here's a creative little image that you can use with your gift labels, holiday cards, or family newsletters. You'll love the cute saying and the colorful design.  Download Now
Halloween Witch Maze
Help keep your kids occupied until evening with this fun Halloween-themed maze.  Download Now
Mini Doodle Thank You Notes in Different Languages
These fun, eclectic thank you notes let you show your gratitude with an international flair.  Download now
Notebook Label Stickers
Help your kids switch between subjects with these colorful notebook labels. Download Now
Mod Flower Collage Icons
Brighten up your scrapbook or any ordinary label with these adorable mod flower icons. Download Now
Daily Planner for Kids
Help your kids plan ahead and maintain daily routines with these fun daily planners. Download Now
4th of July Party Favor Bags
Everyone will love these party hats, favors, and gift bags- perfect additions to your 4th of July celebration. Download Now
Play Date Cards
It's a date!  Give other parents your contact info with these customizable play date cards, and you'll be sure to stand out in their wallet. Download Now
Father's Day Printable Collection
This collection has everything you could ever want at your Father's Day celebration: party tags, invitations, flags, tented cards, labels, favor tags and more. Download Now
Photo Booth Props
Make the party memorable with these photo booth costume accessories. Download Now
Phonics Worksheets
Teach them the letter basics. Download Now
Achievement Award
Show your kid how proud you are. Download Now
Practice Writing Paper
Let your kids practice their letters on something more colorful. Download Now
Alphabet Coloring Pages
In Japanese culture, Kawaii is the quality of cuteness. Give your next letter some cuteness, and make the envelope as fun as the message. Download Now
Valentine's Day Party Printables
This cupid collection includes: an invitation, party circles & labels, favor tags, Valentine's Day cards, drink flags, food tents, and a "Happy Valentine's Day" banner. Download Now
Bookmarks
Reward your young kids with these neat Motivational Stickers. Children of all ages are sure to love them. Download Now
Fun Kids Mazes
Mazes are addictive, but a very heathy brain activity. Check out these maze printables from Mr. Printables. Download Now
Missing Letters Winter Worksheet
Keep your kids' minds active this winter when they're stuck inside. The Missing Letters worksheet by Kids Learning Station is perfect for children. Download Now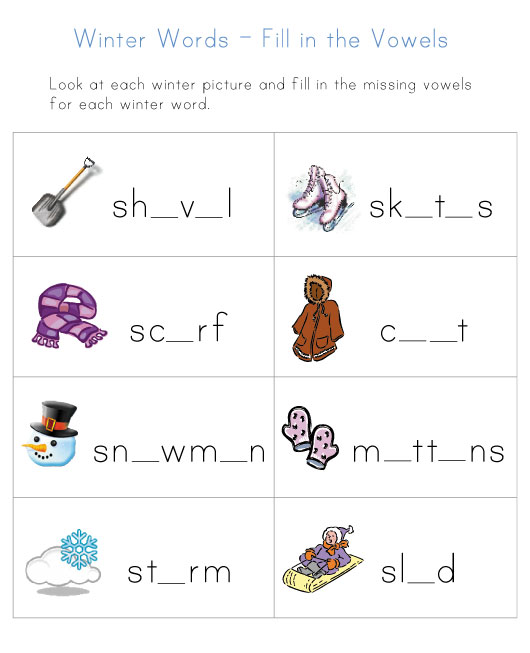 Starry Night Scrapbook Frames
Show off those cute photos of your kids sleeping with these adorable night-time photo frames from Mr. Printables. Perfect for magnets, scrapbooks or photo cards. Download Now
Christmas Labels and Gift Tags
Why pay for Christmas labels, gift tags and party decorations when you can download these fun and festive party printables from Catch My Party for free. Download Now
Kokeshi Doll Recipe Cards
Spice up your recipe collection with these free printable 4 x 6 recipe cards from Creative Mamma. The adorable kokeshi dolls are a fun way to dress up your favorite recipes. Download Now
Happy Thanksgiving Party Tags
Accent your Thanksgiving table- scape with free printable Thanksgiving party/gift tags by Bird's Party. They're perfect for placemat cards or hostess gift tags. Download Now
Flash Cards
Alphabet flash cards are a fun way for kids to learn their letters. This charming set from Mr Printables has fun matching illustrations, and is available with or without words. Download Now
Emergency Information Sheets
When an emergency happens, you don't have time to look up phone numbers. Fill in this free emergency info form from LifeYourWay.net to have crucial number handy. Download Now 
Halloween Stickers
Halloween decorating is a favorite pastime for many. Now you and the kids can add some spooky fun to just about anything with these printable stickers from Kidopo.com Download Now
Five Questions to Ask Your Child's New Teacher
Before you head out to school orientation or your parent/teacher conference, take a look at these topics you'll want to discuss. Download Now